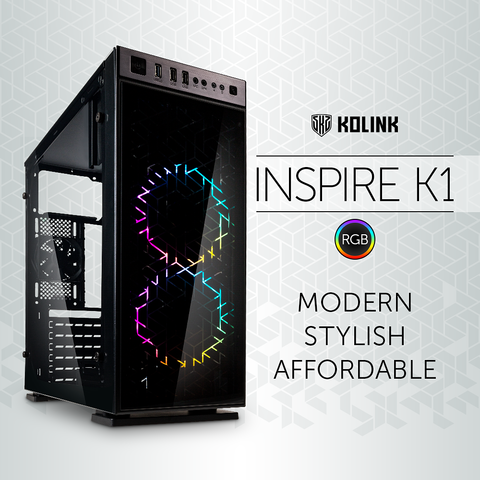 Kolink Inspire K1
Stylish hardware doesn't have to be expensive!
27. nov 2018
Kolink has succeeded in demonstrating this once more, this time in the form of the Inspire K1 RGB.
An exceptionally stylish midi-tower, it certanly looks the part. This is thanks to its RGB-LED illuminated fans as well as an attractive honeycomb design - and it even saves you money to boot.